m² realty's Weekly Real Estate Report
What's Up with Real Estate?
National news and local views for the week ending Friday, March 31, 2023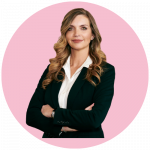 Raleigh in April is beautiful. You really get a feel for why we've become one of the hottest markets in the country. Now, with social districts popping up all over the RTP and new walkable communities like the upcoming Waterfront and Copper Districts in Clayton, NC, it's getting even better.
National Real Estate News
Pending sales surprise
Over the course of February, average 30-year mortgage rates rose from 6% –> 7%. That's why pending home sales were expected to decline 3% MoM in February. Instead, they actually ROSE 0.8% MoM, further evidence of the demand recovery. In fact, that's the 3rd-straight month of improving pending sales (+1.1%, +8.1%, +0.8%)!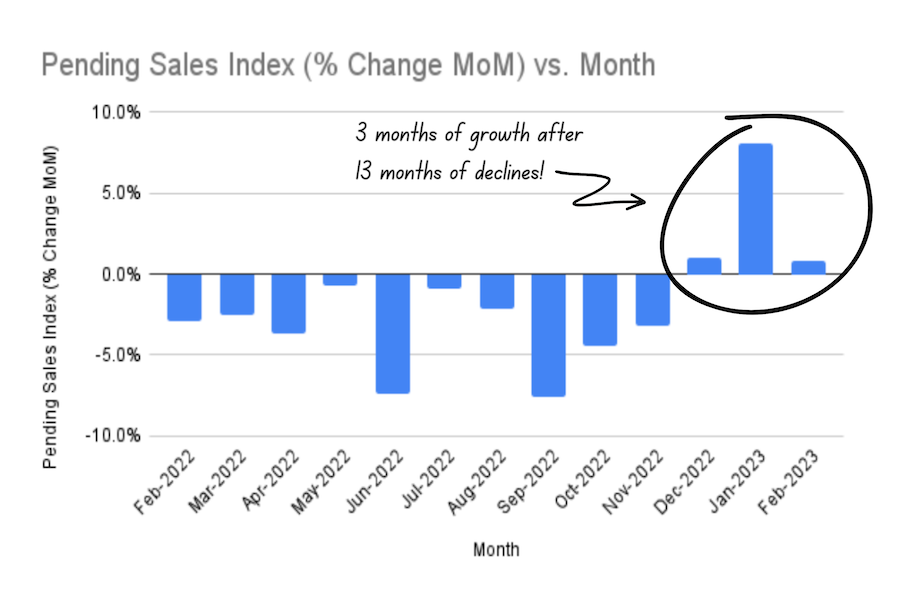 Prices down modestly
The Case-Shiller national home price index (which tracks the changes in prices of very similar homes), fell 0.2% MoM in Jan 2023 – the 7th straight month of declines. That said, national median prices are down just 3% from their June 2022 peak (after rising 43% between end-2019 and June 2022). 4 of the 20 big cities tracked are now seeing modest YoY price declines (SFO, SEA, SD, PDX).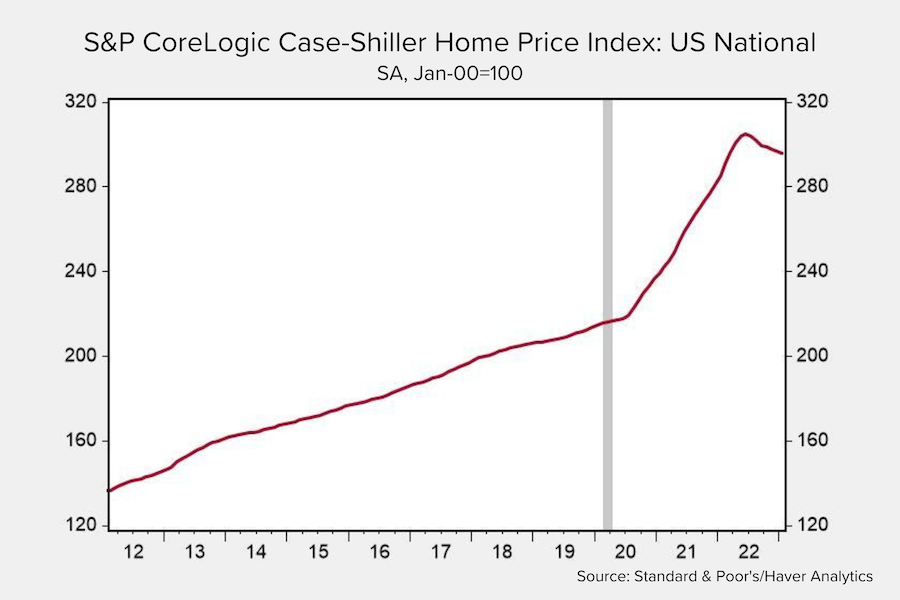 Spring clean your finances
How much are you saving monthly? Do you know your net worth? How much home could you afford? Spring is a great time to reassess your financial situation and set new goals (boost retirement contributions, save up for a down payment etc.) You've got all the numbers together for tax time anyway, so put them to good use and get planning!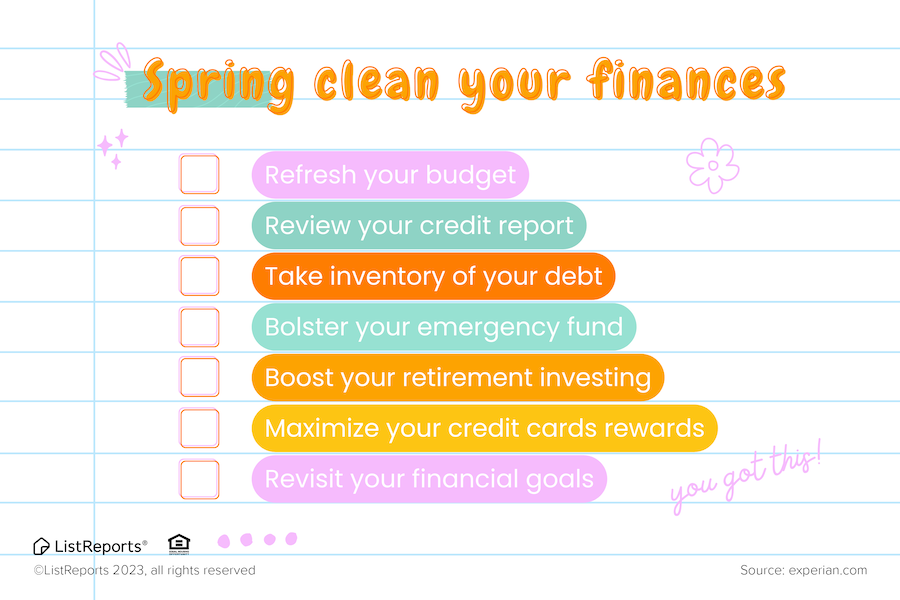 Local Market Trends
As of Friday, March 31, 2023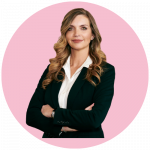 February pending sales rose MoM for the 3rd straight month – despite mortgage rates rising from 6% to 7% during the month. Demand is strong! The Case-Shiller home price index showed prices drifting lower in January, but the pace of decline has slowed. Low inventory levels nationwide should help.

Local Real Estate News
Here's a look at a few of the top stories this week.
Here's the fastest-growing area outside Raleigh – it's not Johnston or Chatham
The halo counties around the core of the Triangle are booming, with this county leading the way. See which county is surprising everyone. Go to www.bizjournals.com/triangle/news/2023/03/30/franklin-county-fastest-growing-nc-county.html
Experts predict major slowdown for housing market in 2023
Real estate experts are anticipating a major slowdown in the housing market in 2023. Buyers are slowing down and taking there time to make a decision and this is forcing some unexpected consequences.Read more at: www.abc11.com/housing-market-real-estate-homes-for-sale-selling-your-house/12642812/
Baby boomers overtake millennials as prime homebuying generation as first-time buyers get sidelined
Millennials are no longer the top generation buying homes, as a rapid increase in mortgage rates and other factors have sidelined a lot of first-time buyers since last spring and summer. Read how it's effecting the market: www.bizjournals.com/triangle/news/2023/03/29/baby-boomers-millennals-homebuyers.html
Understanding the unprecedented growth of Johnston County
Census data from 2020 showed that Johnston County experienced the highest growth of any other county in North Carolina by nearly 28 percent. The city of Clayton alone, which is part of Johnston County, increased by 277 percent over those 10 years. What's driving this growth? Hear what Chris Johnson, director of economic development for Johnston County has to say at: www.bizjournals.com/triangle/news/2023/04/01/understanding-the-unprecedented-growth-of-johnston.html
Seaboard Station development in Raleigh reveals new retail tenants
New retail tenants for the mixed-use development include two brands new to North Carolina. See who's coming: www.bizjournals.com/triangle/news/2023/03/24/seaboard-development-reveals-new-retail-tenants.html
Questions about these articles or the state of your local market? Get in touch!
Contact:
Melonie Mickle at m² realty inc.
License #271272
919-500-7881
[email protected]